best price Transoft AutoTURN Pro 3D 9 For three years, when I was a teacher in school, every PTM was filled with complaints. 'My son doesn't study'. ' I have to shout my lungs out to make her do the homework'. 'He always finishes his homework late at night'. 'My child has a lot of incomplete work, what to do?'
With schools, walks another word hand-in-hand, HOMEWORK!!!. First and foremost, don't make it as a burden for them, especially when they are too small to understand things. Even the school should not pressurize kids till 5 years at least, to get the homework done. Make it fun and play for them.
For the elder ones, of course, there is no excuse. It is going to help them in developing positive study skills. Homework is sure to help them to use their time wisely and perform things independently. It helps to retain the knowledge that had been imparted during the class. Though the task of getting the homework done from kids is difficult and tricky, here I have few pointers to guide and help you :
1. Timer :
Few of the schools these days provide the homework, declaring the amount of time each activity will take. That is a great way to keep the child motivated. Tell them that they should try to finish the work in the assigned time itself.
2: Rewards :
Appreciation or some kind of motivation is sure to bring in the changes. You can always motivate them with your kind words, appreciating the homework done. You can even motivate them by promising an evening walk together or a game of carom. Please don't end up bribing with chocolates or gadgets or else you will have one more habit to get your child, rid off!!.
3. Breaks :
Don't make the child sit for hours until the homework is over. A 5-minute gap after 25 minutes of study, is enough to rejuvenate them for the next half an hour. You can add a healthy snack to make those 5 minutes productive too.
4. Separate room :
Let the child study is a room, where he can be distracted the least. A child trying to finish the homework in the living room is sure to lose his concentration every minute. The time taken to finish the homework will be more and also the results will not be up to the mark.
5. Be there :
As a parent, you are not supposed to do the homework but just be there, in case the child needs your support or a little guidance to complete his work. Sometimes, a mom just sitting beside can also motivate a child to finish his work faster.
6. No multitasking :
Even if the kids say that they can do better while listening to songs or watching TV, you need to have your NO here. Though a motivational music can really do some good, silence has a key role in building up concentration.
7. Time Table :
Fix a time, when the child is most relaxed and comfortable in doing his Homework. Make it a point to sit with him for helping him to complete the assigned task at the same time every day.
8. Prioritise :
Decide upon which work needs to be get done first. The most hated subject should be in between. The favorites should begin and end the task of homework. That way the child will feel less burdened.
9. Stationery Supplies :
Keep the pens, pencils, erasers, rulers organized and at spare on the study table. That way there will be no time wasting in things like sharpening the pencils, refilling the pen or searching for a lost eraser.
10. Study Buddy :
Let the child study with a friend. A feel of competition to finish the assigned task also helps in getting things done soon.
But of course, you need to monitor that both of them do not play the role of distractions for each other, or else the results can be opposite too.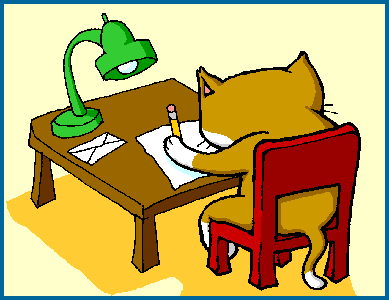 Though as a parent I am yet to try these methods. However, as a teacher to my students, these tricks have worked well. If you have any more to share, feel free to add it in the comments section. Your thoughts and views are always welcome….
This post is a link up with Amrita andDeepa for #MondayMommyMomments
(Follow on Twitter @DeepaGandhi1 and @misra_amrita )

I am taking my alexa rank to next level with #MyfriendAlexa .