It brings me immense pleasure to share that I, along with 24 other bloggers are celebrating #9daysofwomanhood throughout Navratri. I thank Akshaya Nandakumar for introducing me. I am sure you would have loved her blog on the prompt for today 'My pregnancy'.
The words which can describe the feeling of being pregnant are not available in any dictionary. The goosebumps on seeing those two lines on the HPT kit can be felt only once for a lifetime ( at least for me ). It was such a surreal feeling when I shared or rather cracked this news to my DH that 'We are pregnant'.
We were both nervous and excited at the same time. When we first went to the doctor for a check-up, even she was confused at looking our expressions and actually confirmed if we really wanted the baby..lol…
Pregnancy can take its toll for many but for me, it was beautiful with no nausea or sickness of any kind. Call me lucky!! But yes, I truly was. I couldn't even feel that I was pregnant until I saw my small belly growing up. I felt proud to be growing out of shape and one should be as it was about bringing a new life into this world.
Pregnancy taught me a lot about life and myself. I was never before this I had adored myself so much. It made me learn to get comfortable with the uncomfortable growing belly. I learned to face the emotional ups and downs, though not always with a brave face. Most importantly, I learned to be thankful every day for a beautiful life growing inside me, keeping me in check with myself so that I took the best care for both of us.
I ate almost everything healthy and gave up on my favourite junks too. The only time I drank a lot of water was only during these nine months. My yoga and walking actually started with my pregnancy. I was now a changed woman and this change made me feel good about myself every day.
What made my journey more beautiful!!
Apart from no nausea and no sickness. There were many more things that were pregnancy special and yes!! I miss being pregnant at times as I miss those special days :
Sharing the news
The lovely magic moments that were created when I rushed out the washroom to declare about being pregnant to the soul mate, I guess I can never create that again. The happiness of becoming a father is no less than the happiness of becoming a mother.
The scans
Oh!! They were beautiful. When I saw my baby for the first time, I was 10 weeks pregnant. The feeling was same when I held my baby for the first time. My 8th month scan gave me tears of joy when I saw my baby sleeping with a hand on his head and then the next moment smiling. That was such an Awwww..moment. To double my joy my DH was always there and I could read his every emotion there.
Baby bump
The journey from the size of a pea to the size of a pumpkin was easily visible with my growing tummy and every day I felt proud about growing a life inside me.
Pampering
As we started sharing the news with friends and relatives, I was so happy to see the showers of blessings and pampering that followed. Not like that, I am not pampered anymore but still, that was special. I enjoyed the attention from my parents and in-laws as they looked forward to becoming grandparents.
Glowing you
I loved the glow that pregnancy gave to my skin. I had never experienced such clean skin with no pimples. The volume and shine in my hair enhanced my beauty and I always felt fresh from the moment I got up from my bed and looked into the mirror (majorly to check my bump). I was in love with my look and so was 'he'. Compliments kept showering in each day.
Shopping
To shop 'n' number of stuff for the new one arriving soon was always on my mind. Shopping online was my greatest time pass during those days and no one would stop me (even if half of the things were useless), after all, it was for our little baby.
Kicks and hiccups
The kicks made this pregnancy real for me. When I felt them for the first time, it was nothing less than amazing. It was with these kicks that a bonding between father and baby started growing strong. Every night before going to sleep there was a talk session that my growing belly used to have with the dad to be. And feeling those hiccups inside used to give me tickles. These moves were there right after I was admitted for delivery. Ahh!! I have to miss them forever.
Baby Shower
This is the most beautiful part of my pregnancy. With a peak of pampering and blessing more of friends and relatives joined me in my happiness, making me feel much more special. I enjoyed this opportunity to be spoiled.
And on a funny note!! There were few more…
No more 'painting the town red'
It was an adieu, at least for nine months, to a very irritating monthly ritual.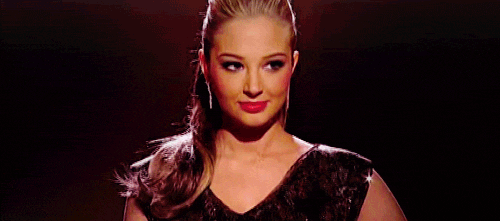 No heavy lifting
Though I knew I could have managed to do a little but still did not. It was time for me to sit back and relax. When you are pregnant, you're the boss!
Naps
I was allowed for this at any point of time, only because I was pregnant and deserve a lot of sleep !!
Winning argument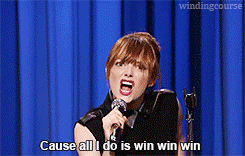 Everyone easily gave up on my unreasonable demands never trying to create any argument at first place. No one wants to take any risk by making a pregnant lady cry.
New wardrobe
I got to shop for myself as well as nothing was fitting on my growing belly. Also, no more heels meant more shopping for flats.
Kindness of people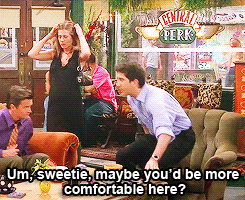 The sight of a pregnant woman tends to bring out the kindness in people. People fall over themselves to hold doors open for you. Volunteers at supermarket used to move around me to help me pick up things. I enjoyed it when people would give up seats on trains or be ready to give a lift.
How was your pregnancy memorable??
I would take the opportunity to introduce Misha Jain who blogs at freshlybakedhead. Do check out for her take on the prompt for the day.
Hosted By :
#MyLittleMuffin
#TheMomSagas
#Mummasaurus
#TheReadingMomster
I am taking my Alexa rank to next level with #Myfriendalexa.