It is said that fasting is a way to connect to God. It is the deliberate abstinence of physical gratification to achieve a spiritual goal. Whether you believe in it or not, I think there is something we should definitely do on Navratri…
In religious festivals like Navratri, fasting takes a spiritual dimension, for it is a kind of prayer. Prayer and fasting act as a synergy to rest and rejuvenate body, mind and soul. It offers an opportunity to not just liberate body toxins but also do some inner cleaning by removing out the negative thoughts.
There are a few who take a serious view of fasting and abstain from all foods. Others see it as a way of adopting 'satvik food' like avoiding heavily spiced food, non-veg food and alcohol. People also avoid the consumption of grains and consume 'sabudana, kuttu flour and chaulai' . Fruits, juices, milk, milk products, potatoes, puffed lotus seeds are considered appropriate to be consumed during fasting.
But here's what I suggest to all moms:
In order to fulfil the true meaning of fasting, it is important to banish greed. Greed for food and everything else, even from your thoughts.That is the best way to purify yourself and feel happier for it! Navratri is a time for renouncing the natural to invoke the supernatural. It's saying "no" to yourself in order to hear a "yes" from God.
Things to remember if you are fasting:
–Fasting for a longer period should be taken up by only those who are fit and healthy and not under any medications.
–If during fasting, the mind is upset or it weakens, then fasting should not be continued.
–Breaking the fast is as important as keeping it. One should not eat heavy meals after breaking the fast all at once.
–In the beginning, one should eat light foods or have juices which can be easily digested by the body and gradually increase the quantity.
Happy Navratri!
This post is a link up with Amrita and Deepa for #MondayMommyMomments
(Follow on Twitter @DeepaGandhi1 and @misra_amrita )

This is also a link up for Happy Sunday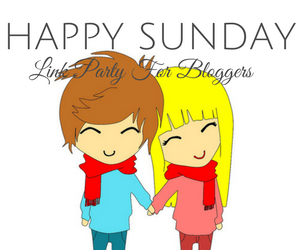 I am taking my alexa rank to next level with #MyfriendAlexa .